We are
A community engaged in conversation about the theory and craft of graphic design across Chicago and beyond.
Join our Slack
Our CGDC Slack community is a space to converse amongst creatives, students, enthusiasts, professionals, and everyone in-between. SIGN UP
Call for Speakers
We're looking for speakers to share their knowledge or facilitate a workshop with us. Are you passionate about the work you're doing and want to share it with others? INQUIRE
Upcoming events
Join us for opportunities to connect and learn from our community.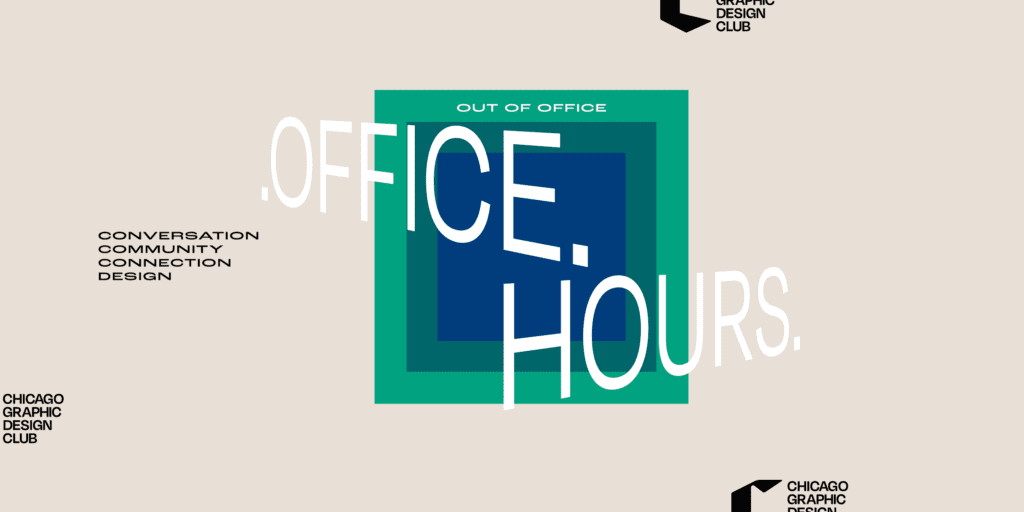 In person hangout
8/5/2021 | 6–7p CST
An informal opportunity to connect with Chicago designers in person.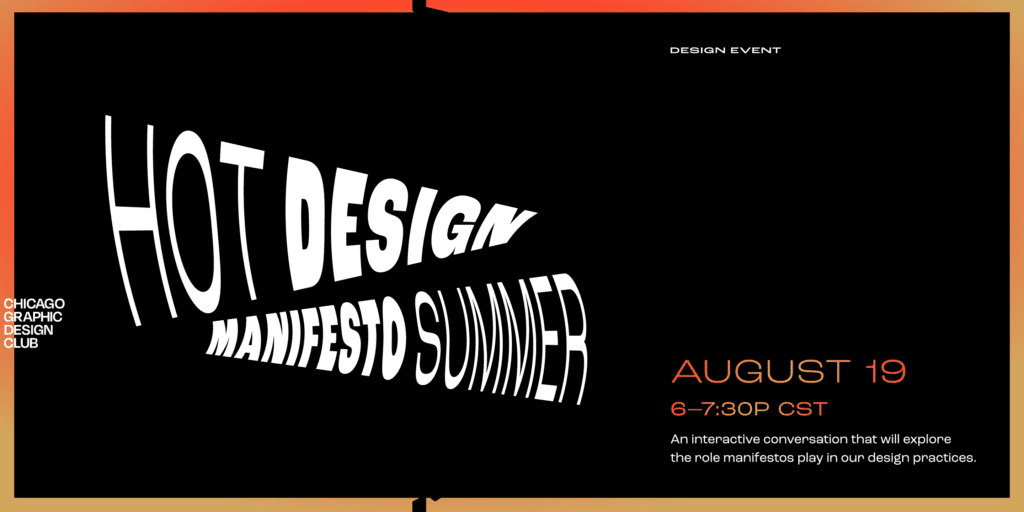 An interactive conversation
8/19/2021 | 6 – 7:30p CST
An interactive conversation that will explore the role manifestos play in our design practices.
Call to designers
What does Chicago mean to you?
We're asking you to submit a poster using the official Chicago typeface, Big Shoulders, that communicates what Chicago means to you.